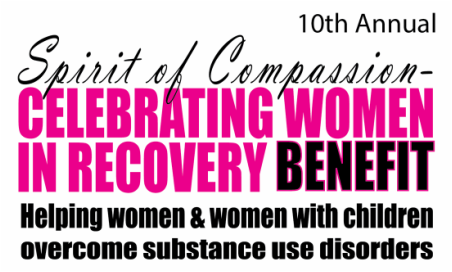 MAY 16th, 2014 @6 PM in Troy, MI
---
THANK YOU FOR DONATING TICKETS TO THE EVENT!
I WOULD LIKE TO DONATE TICKET[S] AND PAY BY CREDIT CARD:
If you would like donate ticket[s] so a women with behavioral health issues may attend the event please click on the "Pay Now" button below. Each ticket cost $50, so if you would like to send more than one woman you will have adjust the quantity. A donation acknowledgement letter will be mailed to you after the event.

PayPal
To donate via PalPal click "Pay Now" button below

Network for Good
To donate via
NETWORK FOR GOOD
click here
, and choose correct donation amount and designated towards Spirit of Compassion.
Sacred Heart Rehabilitation Center, Inc. has partnered with Network for Good to securely process your online credit card donation via the Network for Good Donor Advised Fund (tax ID 68-0480736). This transaction will appear on your credit card statement as "Network for Good."
---
I WOULD LIKE TO DONATE TICKET[S] AND PAY BY CHECK:
If you would like donate ticket[s] so a women with behavioral health issues may attend the event please follow payment instructions below. Each ticket cost $50, so if you would like to send more than one woman you will have adjust the donation amount in increments of $50. Example: Send one women to the event donate $50. Send two women to the event, donate $100. A donation acknowledgement letter will be mailed to you after the event.

Please make check out to and mail to:
Sacred Heart Rehabilitation Center
Attention: Tammy Murray
400 Stoddard Rd.
Richmond, MI 48062